Posts for: July, 2019
By Denise A. Perrotta DMD
July 17, 2019
Composite resin bonding is one of today's most popular and versatile dentistry services. Remaking small enamel defects in size, shape, and color, and also, restoring dental decay, composite resin is realistic, easy, quick, and cost-sparing. Your dentist in Winston Salem, Dr. Denise Perrotta, beautifies smiles with true artistic and technical skill. Learn more here.
Your tooth structure
It's comprised of interior soft pulp, yellow dentin and rock-hard enamel. All three layers contribute to a tooth's vitality, strength, function, and appearance. When the outermost layer--enamel--is chipped, cracked, or pitted, smile appearance is less than satisfactory. However, not all defects require tooth replacement or extensive restoration through fillings, porcelain crowns or dental veneers.
Fixing cosmetic problems
Enter composite resin. A unique blend of glass particles and acrylic, composite resin mimics tooth enamel in strength, color, resiliency and texture. It's well-suited to remake:
Gaps
Mild overlapping
Defects in tooth-length and shape
Chips
Hairline cracks
Craze lines
Pits
After examining the tooth in question, the Winston Salem dentist cleans the tooth, buffs it and adds an etching chemical. With the surface prepared, she chooses a resin which matches the color of the natural tooth enamel. She adds the resin to the flaw in layers, hardening each with a special ultraviolet light.
Layer by layer, she builds up the tooth structure and gives it a final shaping and polishing. Also, she checks the dental bite to ensure it is accurate and comfortable. In all, the procedure takes half an hour to an hour and requires no anesthetic of any kind.
Caring for composite resin repairs
Composite resin bonding produces amazing results which last ten years or more, provided you are gentle with your teeth. in other words:
Brush twice a day for two minutes as the American Dental Association recommends.
Floss daily to stay ahead of plaque and tartar.
Get your semi-annual check-ups and cleanings with Dr. Perrotta.
Avoid highly staining foods, or limit, them (items such as coffee, blackberries, and curry).
Stop all tobacco usage.
Wear a bite guard if you repeatedly grind or clench your teeth.
Make dental defects disappear
Find out what composite resin could do for your smile. Contact Dr. Denise Perrotta in Winston Salem, NC, for a cosmetic dentistry consultation to learn your options. Phone (336) 760-9258.
By Denise A. Perrotta DMD
July 05, 2019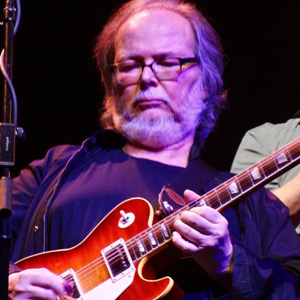 Fans of the legendary rock band Steely Dan received some sad news a few months ago: Co-founder Walter Becker died unexpectedly at the age of 67. The cause of his death was an aggressive form of esophageal cancer. This disease, which is related to oral cancer, may not get as much attention as some others. Yet Becker's name is the latest addition to the list of well-known people whose lives it has cut short—including actor Humphrey Bogart, writer Christopher Hitchens, and TV personality Richard Dawson.
As its name implies, esophageal cancer affects the esophagus: the long, hollow tube that joins the throat to the stomach. Solid and liquid foods taken into the mouth pass through this tube on their way through the digestive system. Worldwide, it is the sixth most common cause of cancer deaths.
Like oral cancer, esophageal cancer generally does not produce obvious symptoms in its early stages. As a result, by the time these diseases are discovered, both types of cancer are most often in their later stages, and often prove difficult to treat successfully. Another similarity is that dentists can play an important role in oral and esophageal cancer detection.
Many people see dentists more often than any other health care professionals—at recommended twice-yearly checkups, for example. During routine examinations, we check the mouth, tongue, neck and throat for possible signs of oral cancer. These may include lumps, swellings, discolorations, and other abnormalities—which, fortunately, are most often harmless. Other symptoms, including persistent coughing or hoarseness, difficulty swallowing, and unexplained weight loss, are common to both oral and esophageal cancer. Chest pain, worsening heartburn or indigestion and gastroesophageal reflux disease (GERD) can also alert us to the possibility of esophageal cancer.
Cancer may be a scary subject—but early detection and treatment can offer many people the best possible outcome. If you have questions about oral or esophageal cancer, call our office or schedule a consultation. You can learn more in the Dear Doctor magazine article "Oral Cancer."