Posts for tag: oral cancer
By Denise A. Perrotta DMD
March 27, 2018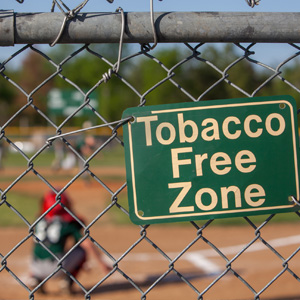 Spring means different things to different people—but to baseball fans, it means just one thing: the start of another thrilling season. All 30 Major League Baseball teams begin play this month, delighting fans from Toronto to Texas and everywhere in between.
The boys of spring carry on an age-old tradition—yet baseball is also changing with the times. Cigarette smoking has been banned at most ballparks for years; smokeless tobacco is next. About half of the MLB venues now prohibit tobacco of any kind, including "snuff" and "dip." What's more, a recent contract agreement bars new Major League players from using smokeless tobacco anywhere.
Why all the fuss? Because tobacco isn't safe to use in any form. People who use smokeless tobacco get just as much highly addictive nicotine as cigarette smokers. Plus, they get a mouthful of chemicals that are known to cause cancer. This puts them at higher risk for oral cancer, cancer of the esophagus, pancreatic cancer and other diseases.
A number of renowned ballplayers like Babe Ruth, Curt Flood and Bill Tuttle died of oral cancer. The death of Hall of Famer Tony Gwinn in 2014 focused attention on tobacco use in baseball, and helped lead to the ban. Gwynn was convinced that his addiction to smokeless tobacco led to his getting oral cancer.
Yet tobacco isn't the only cause of oral cancer. In fact, the disease is becoming more common in young people who do not smoke. That's one more reason why it's so important for people of all ages to keep to a regular schedule of routine dental exams. These visits offer a great opportunity to detect oral cancer in its earliest, most treatable stages.
So as you watch your favorite team, take a tip from the professional athletes' playbook. If you don't use tobacco, don't start. If you do, now is a good time to quit. For help and support, call an expert at 1-800-QUIT-NOW or visit smokefree.gov.
If you have any questions about oral cancer, please contact us or schedule an appointment for a consultation. You can also learn more by reading the Dear Doctor magazine article "Diet and Prevention of Oral Cancer."
By Denise A. Perrotta DMD
August 14, 2017
If something were wrong with your oral health, would you want to know? Of course you would, and you'd want your family members
protected, too. When it comes to oral cancer, you should learn its common signs and how to protect yourself. Dr. Denise Perrotta, our Winston Salem, NC, dentist, performs oral cancer screenings as part of routine semi-annual examinations. Brief and painless, these simple checks may catch oral cancer at its earliest stages.
What are the signs of oral cancer?
The Oral Cancer Foundation says that almost 50,000 new cases of oral cancer (involving the tongue, gums, lips and back of the throat) are diagnosed annually in the US. Because many people are unaware that anything sinister is developing in their mouths, your Winston Salem dentist believes knowledge about oral cancer symptoms empowers her patients to take control of their oral health.
In fact, she educates individuals so they are more self-aware and can observe these symptoms of the malady that kills many Americans each year. Symptoms include:
A persistent hoarseness of voice
Pain in the soft or hard tissues of the mouth
Ulcers or white/red patches on the oral mucosa which do not resolve
Swollen lymph nodes
Persistent bad breath
Weight loss
A change in dental bite or in the fit of a prosthetic such as a denture
Numbness about the face
Tooth mobility
Yes, the list is long, but Dr. Perrotta will partner with you in screening for oral cancer. Together, you can ensure your best dental and overall health.

Who develops oral cancer?
Male or female, rich or poor--all types of people develop oral cancer. However, some seem more at risk, especially:
Men over the age of 40
People exposed to the Human Papillomavirus (HPV), a sexually-transmitted micro-organism
Individuals who abuse alcohol
Smokers or partakers of smokeless tobacco
People with diets low in fruits and vegetables
Additionally, people with compromised immune systems seem prone to oral cancer.

Screening and treatment for oral cancer

When you see Dr. Perrotta for your routine examination, she'll inspect your mouth for signs of oral cancer. These areas include the back of your throat, under your tongue and the insides of your cheeks. Also, she'll palpate, or feel, the sides of your neck and the angle of your jaw, sites for numerous lymph nodes. And, she will ask you if you have been experiencing any pain, soreness or difficulty swallowing.

If she is concerned about an area of your mouth, she will refer you to your primary care physician. He or she may order a biopsy, or tissue sample, for analysis.

Doctors at the Cancer Treatment Centers of America say that early diagnosis of oral cancer leads to an 80 to 90 percent cure rate. So screening with your Winston Salem dentist is vital.

Contact the office

If it's time for your semi-annual examination, contact Dr. Perrotta in Winston Salem, NC, to schedule your appointment. Remember, knowledge empowers you to have years of happy smiles. Call (336) 760-9258.
By Denise A. Perrotta DMD
November 03, 2014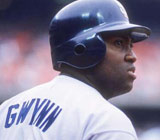 What would it take to get you to give up tobacco? For major league baseball player Addison Reed, it took the death of his former coach, Tony Gwynn. Gwynn, a Hall-of-Famer who played for the San Diego Padres in addition to coaching at San Diego State, was just 54 years old when he died of oral cancer. As soon as Reed heard the sad news, the Arizona Diamondbacks' relief pitcher says he knew what he needed to do: He took every can of smokeless tobacco he owned and dumped them all in the trash.
"It's just become a habit, a really bad habit," Reed told an interviewer at MLB.com. "It was something I always told myself I would quit." But quitting took him many years — in fact, Reed admitted that he first started using smokeless tobacco as a junior in high school.
People begin using tobacco — in the form of cigarettes, cigars, pipes, or smokeless types (snuff, chewing tobacco, or dip) — for a variety of reasons. One major draw is that they see others doing it. And, while smoking is prohibited in most all Major League venues, the use of smokeless tobacco has remained fairly widespread.
Smokeless tobacco isn't a safe alternative to cigarettes. According to the National Cancer Institute, it contains 28 carcinogenic agents. It increases the risk not only for oral and pancreatic cancer, but also for heart disease, gum disease, and many other oral problems. It's also addictive, containing anywhere from 3.4 to 39.7 milligrams of nicotine per gram of tobacco — and its use has been on the rise among young adults.
But now the tide may be turning. After Addison Reed's announcement, his former college teammate Stephen Strasburg (now a pitcher for the Washington Nationals) resolved that he, too, would give up tobacco. "[The] bottom line is, I want to be around for my family," said Strasburg. Mets left-hander Josh Edgin has vowed to try quitting as well. It's even possible that Major League Baseball will further restrict the use of smokeless tobacco at games.
What does this mean for you? It may just be the opportunity you've been waiting for… to stop using tobacco. Dentists have seen how quickly oral cancer can do its devastating work — and we can help you when you're ready to quit. The next time you come in for a checkup, ask us how. Your teeth and gums will thank you — and your family will too.