Posts for: September, 2014
By Denise A. Perrotta DMD
September 23, 2014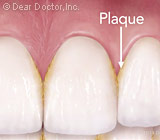 Treating periodontal (gum) disease is rather straightforward: remove the bacterial plaque that causes the disease. The techniques to accomplish this are varied, depending on how far the disease has advanced with an individual patient.
Plaque is a thin film of bacteria and food particles that build up on tooth surfaces due to inadequate oral hygiene. The bacteria that grow there can cause an infection that inflames and damages the gum and supporting bone tissues to the point they begin to lose their attachment to the teeth and form spaces known as periodontal pockets. In time, plaque becomes calcified due to the minerals in saliva, forming calculus or tartar. As the disease advances, it can ultimately cause tooth loss.
The most common technique for interrupting this progression of disease is known as scaling. Using hand instruments and/or an ultrasonic device, we remove as much plaque and calculus as we can detect on the outer surfaces of the teeth and gum tissues. Scaling, however, won't address the plaque and calculus that has accumulated at the tooth root level, especially where pocket formation has taken place. This is where root planing may be necessary.
As the name implies, we use this procedure to literally "plane" plaque and calculus from the roots, a similar concept to removing thin layers of wood from a board. If necessary, we will first numb the affected area so that we can perform the procedure in a meticulous manner without causing discomfort. It's essential we remove every bit of plaque and calculus that we can, especially where it has become lodged deep at the base of the pockets.
It's common to start with ultrasonic therapy, using vibration to loosen the plaque while flushing the pockets with water. We then switch to delicate hand instruments known as curettes to physically remove any remaining plaque and calculus. An experienced touch helps us determine when the root surfaces have been properly cleaned; we can also "read the gum tissues," as they will slightly change color as the offending plaque and calculus deposits are removed. As the gum tissues heal and become less inflamed, they return to a healthy pink color and the pocket depths generally become smaller as the inflammation leaves the area.
While a good portion of the treatment requires our professional skills, equipment and expertise, the bedrock for renewed periodontal health is effective daily oral hygiene on your part. Working together we can preserve the progress already made, while continuing to progress in restoring your oral health.
If you would like more information on root planing and other periodontal disease treatments, please contact us or schedule an appointment for a consultation. You can also learn more about this topic by reading the Dear Doctor magazine article "Root Planing."
By Denise A. Perrotta DMD
September 08, 2014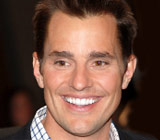 Can having a great smile help land you a high-level business position, a TV show, and a bride? Maybe — at least if you go by the example of Bill Rancic.
The 42-year-old Chicago native is well known as the first winner of NBC-TV's The Apprentice, a reality show where contestants vied for a job with Donald Trump's organization. Shortly after his selection as Trump's newest hire, Rancic met his future wife, Giuliana, when she interviewed him for E! News. Flash forward a few years, and the couple is now hosting their own reality TV show on Style network.
So how much has Bill's winning smile helped?
"I think a great smile says a lot about a person — especially in our professions," Bill recently said in an interview with Dear Doctor magazine. He also mentioned that having a few cosmetic dental treatments helped him close the deal.
As a child, Bill wore braces to correct an overbite. For both kids and adults, orthodontic treatment is often the first step toward getting the smile of your dreams. The practice of orthodontics has changed dramatically in the past 20 years and there are now a number of choices available in lieu of traditional metal braces.
Not Your Father's Braces
For those who need to maintain a "professional" image, tooth-colored braces offer a less noticeable way to straighten your teeth. Lingual braces are another option that's suitable in some situations. These are truly invisible: bonded on the tongue side of the teeth, they can't be seen from the front.
Or, you may be able to forego braces altogether and use a series of clear plastic aligners to gradually bring your teeth into alignment. Not only are these difficult to notice, but they can be completely removed for short periods of time — at important board meetings, for example.
Red-Carpet Tooth Whitening
More recently, Rancic had tooth whitening treatments. Depending on the degree of lightening needed, these can range from custom-fitted bleaching trays that you wear at home under the supervision of a dentist, to in-office whitening treatments that work in far less time. Both can be effective in lightening your teeth by six shades or more.
But if you need the ultimate in whitening, veneers may be the best option. These are fingernail-thin coatings, made of pearly-white porcelain or composite material, that are placed directly on the tooth surfaces. Realistic and durable, they can provide a "Hollywood white" smile that's ready for the red carpet.
Did Bill's cosmetic dental work really improve his life? We can't say for sure — but as his wife Giuliana recently told Dear Doctor, "First impressions are very important, and having a beautiful smile will help anyone make a great impact on others." So perhaps it worked on her!
If you would like more information on how cosmetic dental treatments can improve your smile, please contact us or schedule an appointment for a consultation. You can learn more about this topic in the Dear Doctor magazine articles "The Magic of Orthodontics" and "Important Teeth Whitening Questions Answered."