CEREC One Day Crowns in Winston-Salem, NC
Sirona is a company dedicated to creating and producing the finest dental equipment available. Our leading global position rests on our commitment to technological innovation, manufacturing excellence, and international sales expertise. This, combined with a highly skilled workforce, enables us to deliver and distribute products and services that give our customers the advantages necessary for today's and tomorrow's demands.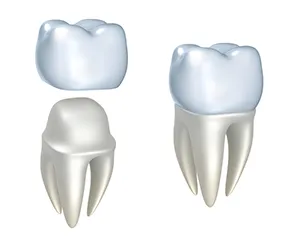 All Sirona products represent the cutting edge of modern dental treatment, research, and development. An example of this can be seen in our introduction of the inLab® System, which instantly made Sirona the leader in CAD/CAM systems in the laboratory market.
The company was founded in 1997 as a result of a private equity buyout of the former dental division of Siemens AG. In 1998, following the sale of its trading sector, Sirona was restructured to concentrate solely on manufacturing activities.
In June 2006, Schick Technologies, Inc., the US intraoral radiographic imaging specialist, was successfully taken over as part of a reverse merger. Since then, Sirona Dental Systems, LLC, has been listed on the NASDAQ, the US exchange for technology stocks, and has opened a new chapter in the history of the company. Sirona currently has a staff of around 2,300 employees.
Constantly investing in research and development ensures that we remain the industry leader in dental innovation and quality applications. Our unique expertise in integrated dental systems, dedication, and insight is helping to shape the future of dental technology around the world.
Technology today is changing our everyday lives. Many Winston Salem patients, however, aren't aware that technology also is impacting dentistry in new and exciting ways. Cutting-edge innovations in dental instruments are requiring less time in the dental chair, causing less discomfort and creating satisfying results. One breakthrough instrument, called CEREC, allows dentists to quickly restore damaged teeth with natural-colored ceramic fillings, saving patients time and inconvenience.
What is CEREC?
CEREC is an acronym for Chairside Economical Restoration of Esthetic Ceramics. Translated, it means that a dentist can economically restore damaged teeth in a single appointment using a high-quality ceramic material that matches the natural color of other teeth.
How does the CEREC instrument work?
CEREC uses CAD/CAM (Computer-Aided Design/Computer-Aided Manufacturing) technology, incorporating a camera, computer and milling machine in one instrument. The dentist uses a special camera to take an accurate picture of the damaged tooth. This optical impression is transferred and displayed on a color computer screen, where the dentist uses CAD technology to design the restoration. Then CAM takes over and automatically creates the restoration while the patient waits. Finally, the dentist bonds the new restoration to the surface of the old tooth. The whole process takes about one hour.
What does this innovation mean for a patient?
A tooth-colored restoration means no more silver fillings discoloring smiles. The filling is natural-looking, compatible with tissue in the mouth, anti-abrasive, and plaque-resistant. Dentists no longer need to create temporaries or take impressions and send them to a lab. Because of this, the traditional second visit has been eliminated. The CEREC has over a decade of clinical research and documentation to support the technology. The restorations have been proven precise, safe, and effective.
If you want more information on CEREC One-Day Crowns in Winston Salem, NC,
call Denise A. Perrotta, D.M.D at (336) 760-9258 today!