Posts for: October, 2014
By Denise A. Perrotta DMD
October 24, 2014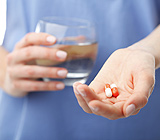 One of the possible side effects of dental work is the introduction of oral bacteria into the bloodstream, a condition known as bacteremia. Although not unusual — it can also occur when you eat or brush your teeth — bacteremia could trigger a dangerous infection for some patients.
For many years, we in the dental profession have taken extra precautions with two such categories of patients: those with congenital ("at birth") heart conditions who are more susceptible to infective endocarditis, a life-threatening infection of the heart lining or heart valves; and patients who've undergone joint replacements and are at a higher risk of developing blood-borne infections at the replacement site. It's been a standard practice for many years to administer antibiotics to patients in these two categories sometime before they undergo a dental procedure as a way of curtailing the effects of any resulting bacteremia.
Recently, however, the guidelines for antibiotic pretreatment for dental work have changed as two major medical associations have revised their recommendations on the procedure. The American Heart Association (AHA) now recommends dentists administer antibiotic pretreatment only to heart patients with a history of endocarditis, artificial valves or repairs with artificial material, heart transplants with abnormal heart valve function and other similar conditions.
Likewise after a series of joint studies with the American Dental Association on infections in dental patients with orthopedic implants, the American Academy of Orthopedic Surgeons no longer recommends pretreatment for artificial joint patients. It's now left to the dentist and patient to determine whether antibiotics before a procedure is appropriate based on the patient's medical history. For example, premedication may still be prudent for joint replacement patients with compromised immune systems caused by systemic illnesses like cancer or diabetes.
Although the guidelines have narrowed, it's still important for you tell us about any heart condition you may have, or if you've undergone any type of joint replacement therapy. It's also advisable for you to discuss with your primary doctor how your condition might be impacted by any proposed or scheduled dental procedure. Our aim is to always minimize any risk to your overall health as we treat your dental needs.
If you would like more information on antibiotic treatment before dental procedures, please contact us or schedule an appointment for a consultation.
By Denise A. Perrotta DMD
October 09, 2014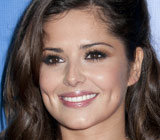 What if you had orthodontic treatments to enhance your smile — and nobody knew about it until it was all done?
That (almost) happened to British singer, cover girl and television personality Cheryl Cole. Since her big break in 2002, on the British reality show Popstars: The Rivals, Cole has had a successful music career, taken turns judging both the British and American versions of The X Factor, and graced the covers of fashion magazines like Elle and Harpers Bazaar.
And somewhere along the way, Cole wore an orthodontic appliance. It very nearly went undetected… until a colleague spilled the beans. That's when Cole was forced to divulge her secret: For a period of time, she had been wearing clear aligners on her teeth. Until her frenemy's revelation, only a few people knew — but when you compare the before-and-after pictures, the difference in her smile is clear.
So what exactly are clear aligners? Essentially, they consist of a series of thin plastic trays that are worn over the teeth for 22 hours each day. The trays are custom-made from a computerized model of an individual's mouth. Each tray is designed to move the teeth a small amount, and each is worn for two weeks before moving on to the next in the series. When the whole series is complete, the teeth will have shifted into their new (and better aligned) positions.
Besides being virtually unnoticeable, aligners are easy to remove. This makes it easy to keep the teeth clean — and can come in handy for important occasions (like cover-photo shoots and acceptance speeches). But don't remove them too frequently, or they won't work as planned. If that's a possibility (with teens, for example), aligners are available with "compliance indicators" to ensure they're being worn as often as they should be. They can also be made with special tabs to hold a place for teeth that haven't fully erupted (come in) yet — another feature that's handy for teens.
So if you need orthodontic work but prefer to stay "under the radar," ask us whether clear aligners could be right for you. Cheryl Cole did… and the results gave her something more to smile about.
If you would like more information on clear aligners, please contact us or schedule an appointment for a consultation. You can learn more about this topic in the Dear Doctor magazine articles "Clear Orthodontic Aligners" and "Clear Aligners for Teenagers."