Posts for: May, 2016
By Denise A. Perrotta DMD
May 25, 2016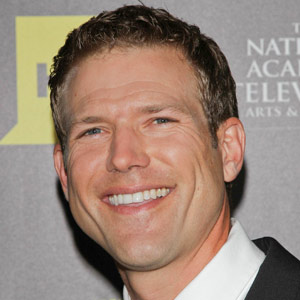 Are bleeding gums something you should be concerned about? Dear Doctor magazine recently posed that question to Dr. Travis Stork, an emergency room physician and host of the syndicated TV show The Doctors. He answered with two questions of his own: "If you started bleeding from your eyeball, would you seek medical attention?" Needless to say, most everyone would. "So," he asked, "why is it that when we bleed all the time when we floss that we think it's no big deal?" As it turns out, that's an excellent question — and one that's often misunderstood.
First of all, let's clarify what we mean by "bleeding all the time." As many as 90 percent of people occasionally experience bleeding gums when they clean their teeth — particularly if they don't do it often, or are just starting a flossing routine. But if your gums bleed regularly when you brush or floss, it almost certainly means there's a problem. Many think bleeding gums is a sign they are brushing too hard; this is possible, but unlikely. It's much more probable that irritated and bleeding gums are a sign of periodontal (gum) disease.
How common is this malady? According to the U.S. Centers for Disease Control, nearly half of all  Americans over age 30 have mild, moderate or severe gum disease — and that number increases to 70.1 percent for those over 65! Periodontal disease can occur when a bacteria-rich biofilm in the mouth (also called plaque) is allowed to build up on tooth and gum surfaces. Plaque causes the gums to become inflamed, as the immune system responds to the bacteria. Eventually, this can cause gum tissue to pull away from the teeth, forming bacteria-filled "pockets" under the gum surface. If left untreated, it can lead to more serious infection, and even tooth loss.
What should you do if your gums bleed regularly when brushing or flossing? The first step is to come in for a thorough examination. In combination with a regular oral exam (and possibly x-rays or other diagnostic tests), a simple (and painless) instrument called a periodontal probe can be used to determine how far any periodontal disease may have progressed. Armed with this information, we can determine the most effective way to fight the battle against gum disease.
Above all, don't wait too long to come in for an exam! As Dr. Stork notes, bleeding gums are "a sign that things aren't quite right." Â If you would like more information about bleeding gums, please contact us or schedule an appointment. You can read more in the Dear Doctor magazine article "Bleeding Gums." You can read the entire interview with Dr. Travis Stork in Dear Doctor magazine.
By Denise A. Perrotta DMD
May 10, 2016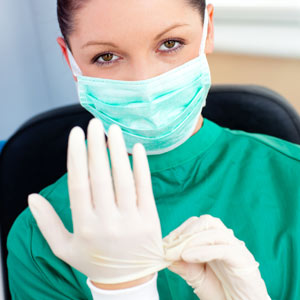 Our bodies wage a continuous war against enemies too small to be seen with the naked eye. If we're healthy, our immune system will stop the vast majority of these microbial agents.
But some of them, viruses in particular, are so small and with certain characteristics that they can slip past our immune systems. Prevention — removing the opportunity for these viruses to gain entry into our bodies in the first place — is a key component in controlling infection.
Healthcare facilities, including dental offices, are primary battlegrounds in this war. In recent years, the stakes have increased as viral infections that cause the liver disease hepatitis (B and C) and HIV that causes the auto-immune disorder AIDS are on the rise. Although different in effect, these viruses spread in much the same way — when the blood of an infected person comes in contact with the bloodstream of another person.
The risk for this exposure is higher in situations when there's a break in the skin. Blood transfusion, surgery centers and similar facilities with invasive procedures require high standards of protection to prevent viral transmission between people.  This includes dental clinics — even a routine hygienic cleaning can become a conduit for viral infection.
As a result, the more than 170,000 dental providers across the country have adopted strict infection control standards that conform to the National Center for Disease Control (CDC) guidelines, as well as state and local regulations. These standards detail such issues as wearing protective equipment and clothing (like disposable gloves, gowns or facemasks), cleaning and sterilizing instruments, or disposing of bio-hazardous waste.
High infection control standards are also promoted by the professional boards and organizations of dental providers, like the American Dental Association, and are a requirement for continued membership. As a result, infection occurrences from dental visits or procedures are extremely rare.
We understand you may have concerns. We're glad to discuss with you our procedures for infection control and how we're following the highest standards to keep you and our staff safe. We're making sure the care you receive for your teeth and gums doesn't lead to another health problem.
If you would like more information on dental infection control practices, please contact us or schedule an appointment for a consultation. You can also learn more about this topic by reading the Dear Doctor magazine article "Infection Control in the Dental Office."