Posts for: January, 2017
By Denise A. Perrotta DMD
January 21, 2017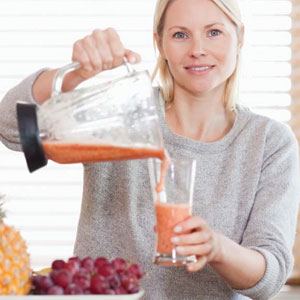 Eating is one of the pleasures — and necessities — of life, but people who suffer from temporomandibular joint disorders (TMD) may find eating no pleasure at all — and they may not be eating the right nutritional balance of foods.
TMD is a collection of conditions that affect the jaw joints, connecting muscles and other related facial structures. If you've been diagnosed with TMD, you're probably not only acquainted with severe pain, but also difficulty opening your jaw as widely as normal. This can make it difficult to chew certain foods.
There are a number of effective treatments for TMD, including thermal therapy (hot or cold packs), joint exercise, medication or surgery (as a last resort). But these treatments often take time to make a noticeable difference. In the meantime, you may still need to change what and how you eat to ensure you're getting the nutrients your body needs.
The overall strategy should be to soften and reduce the chewing size of your food. With fruits and vegetables, you'll want to peel and discard any hard or chewy skins, and then chop the fruit flesh into smaller pieces. Steam or cook vegetables like greens, broccoli or cauliflower until they're soft and then chop them into smaller portions. You might also consider pureeing your fruit (and some vegetables) to make smoothies with ice, milk or yogurt, or vegetable-based soups.
Treat meat, poultry or seafood in much the same way, especially biting sizes. Besides cooking meats to tenderness, include moisteners like broths, gravies or brazing liquids to further make them easier to chew.
Dairy foods are an important source of nutrition: eat milk-based products like yogurt or cheese as much as you can handle. If you have problems with these or also nut butters, then consider meal replacement beverages like instant breakfast or whey protein beverages.
And don't forget whole grains. Although some can be hard to chew, you can prepare them in hot cereal form (like oatmeal) to tenderize them. You can also prepare thin bread toast and cut into smaller pieces.
Hopefully, your treatment will bring your TMD symptoms under manageable control. Until then (and after, if need be) adjust your diet to eat the foods that keep you healthy.
If you would like more information on maintaining a healthy diet with TMD, please contact us or schedule an appointment for a consultation.
By Denise A. Perrotta DMD
January 06, 2017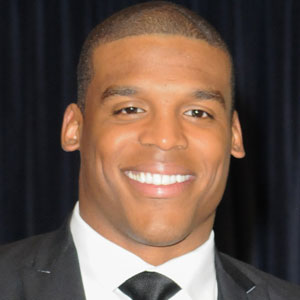 When is the best time to floss your teeth: Morning? Bedtime? How about: whenever and wherever the moment feels right?
For Cam Newton, award-winning NFL quarterback for the Carolina Panthers, the answer is clearly the latter. During the third quarter of the 2016 season-opener between his team and the Denver Broncos, TV cameras focused on Newton as he sat on the bench. The 2015 MVP was clearly seen stretching a string of dental floss between his index fingers and taking care of some dental hygiene business… and thereby creating a minor storm on the internet.
Inappropriate? We don't think so. As dentists, we're always happy when someone comes along to remind people how important it is to floss. And when that person has a million-dollar smile like Cam Newton's — so much the better.
Of course, there has been a lot of discussion lately about flossing. News outlets have gleefully reported that there's a lack of hard evidence at present to show that flossing is effective. But we would like to point out that, as the saying goes, "Absence of evidence is not evidence of absence." There are a number of reasons why health care organizations like the American Dental Association (ADA) still firmly recommend daily flossing. Here are a few:
It's well established that when plaque is allowed to build up on teeth, tooth decay and gum disease are bound to follow.
A tooth brush does a good job of cleaning most tooth surfaces, but it can't reach into spaces between teeth.
Cleaning between teeth (interdental cleaning) has been shown to remove plaque and food debris from these hard-to-reach spaces.
Dental floss isn't the only method for interdental cleaning… but it is recognized by dentists as the best way, and is an excellent method for doing this at home — or anywhere else!
Whether you use dental floss or another type of interdental cleaner is up to you. But the ADA stands by its recommendations for maintaining good oral health: Brush twice a day for two minutes with fluoride toothpaste; visit your dentist regularly for professional cleanings and checkups; and clean between teeth once a day with an interdental cleaner like floss. It doesn't matter if you do it in your own home, or on the sidelines of an NFL game… as long as you do it!
If you would like more information about flossing and oral hygiene, contact us or schedule an appointment for a consultation.